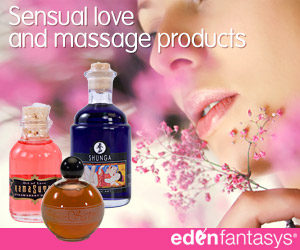 I review a lot of sex toys, that is the blog's main focus after all. Some people might not consider massage oils, etc. to be "adult products", but some oils can be editable, making for a nice massage and some fun play somewhere in the middle. I had got a few different Kama Sutra massage oils for a friend, each with a different taste, and she had enjoyed using them.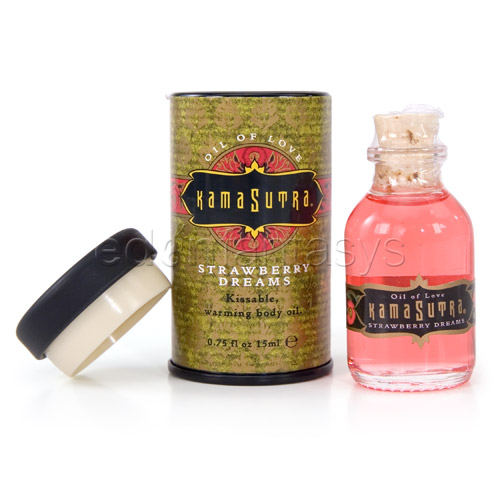 First, I have to point out how darn cute the bottle is that the oil comes in. The bottle is actual glass with a cute little cork stopper.
This specific Kama Sutra oil is Strawberry flavored, and they actually have a good price tag on it. This bottle is .75 fl. oz. and is only $10 (it's actually on sale at the moment though at $7.50) The bigger bottle is a 4 fl. oz. and only $6 more ($16). That right there is an awesome dealin my opinion. But, maybe I'm just a little biased over here, because i love these oils.
EdenFantasys has an insane amount of
massage oils and lotions
, so when I want to get some more, I always look on their web site.
This post is brought to you by EdenFantasys, an online retailer of
sex toys
.